Περιγραφή Προϊόντος
Fanvil X7C Enterprise Gigabit Color IP Phone
With a modern, clear design, Fanvil X7C is a high-end enterprise IP phone for business users who need immediate access to all of their important information. In addition to a 5-inch high-resolution color screen, the telephone also features 20 SIP lines, HD audio with Opus support, up to 60 DSS keys (12 physical), Built-in Bluetooth, Wi-Fi connectivity & more!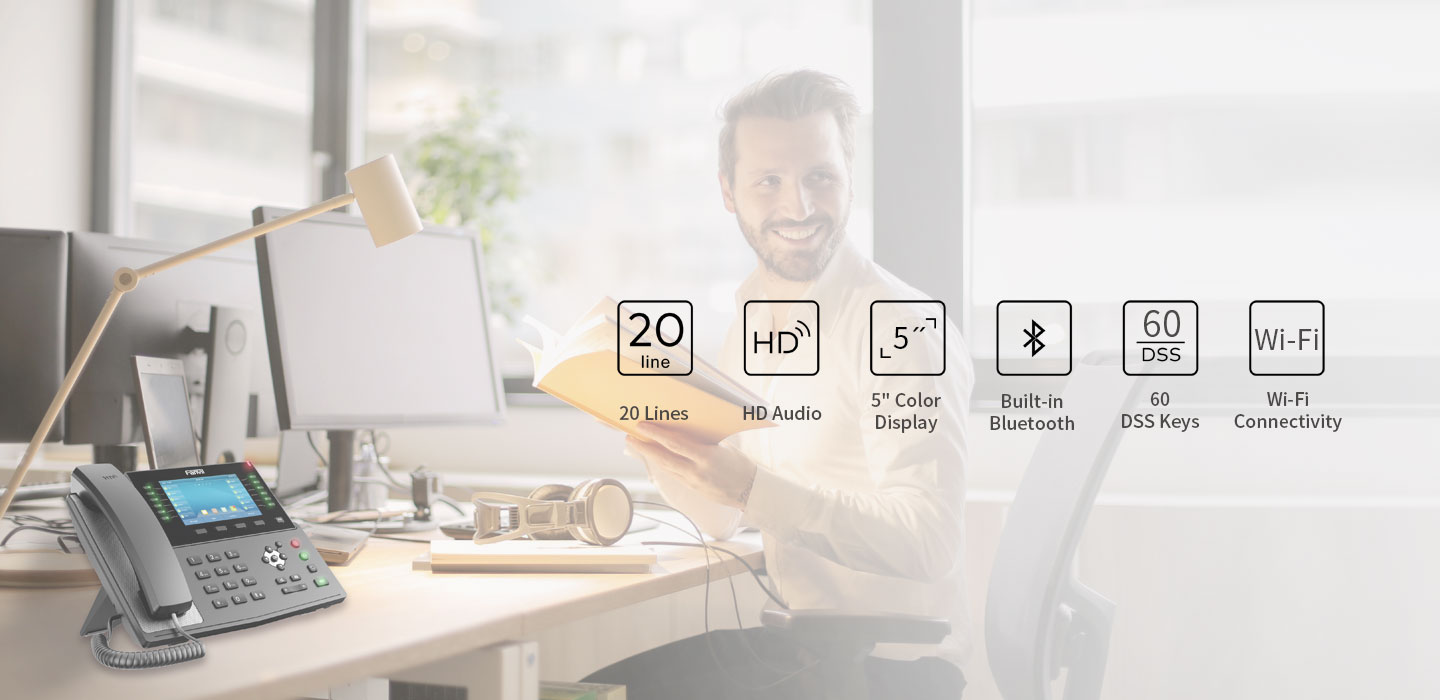 Key Features & Benefits:
20 SIP lines, 3-way conference, hotspot
5″ high-resolution color display
2 Gigabit ports, integrated PoE
HD audio on speakerphone & handset
Up to 60 DSS keys entries available (12 physical)
Built-in Bluetooth for connecting Bluetooth headset
Wi-Fi connectivity (via Wi-Fi dongle)
Video codec H.264 support for receiving video calls
EHS headset support
Compatible with major platforms:3CX, Avaya, Asterisk, Broadsoft, Metaswitch, Elastix etc.
Stand with 2 adjustable angles of 40 & 50 degrees
1 Year Warranty
5″ Capacitive Color Display:
The telephone's 5″ large color display offers convenient access to all key information such as call lists, phonebook & functions.
HD audio for speakerphone & handset:
Newly-added support for Opus and a larger audio cavity bring abundant, strong low frequency audio effect. The speakerphone adopts full net coverage delivering crystal clear, life-like voice communication.
Up to 60 DSS Key Entries:
12 DSS keys on side of the display feature multi-colored LEDs, ensuring they are easy to see. Up to 60 DSS key entries are available over 5 pages & each key can be individually configured with speed dial, call forwarding, BLF, group broadcasting function etc.
Deliver HD Video Call with IP Camera/SIP Video Door Phone Integration:
Equipped with video codec H.264, X7C enables to be integrated with your IP camera or Fanvil SIP video door phone, so that you can have a two-way talk with visitors & unlock the door from your X7C IP phone if you deem them worthy.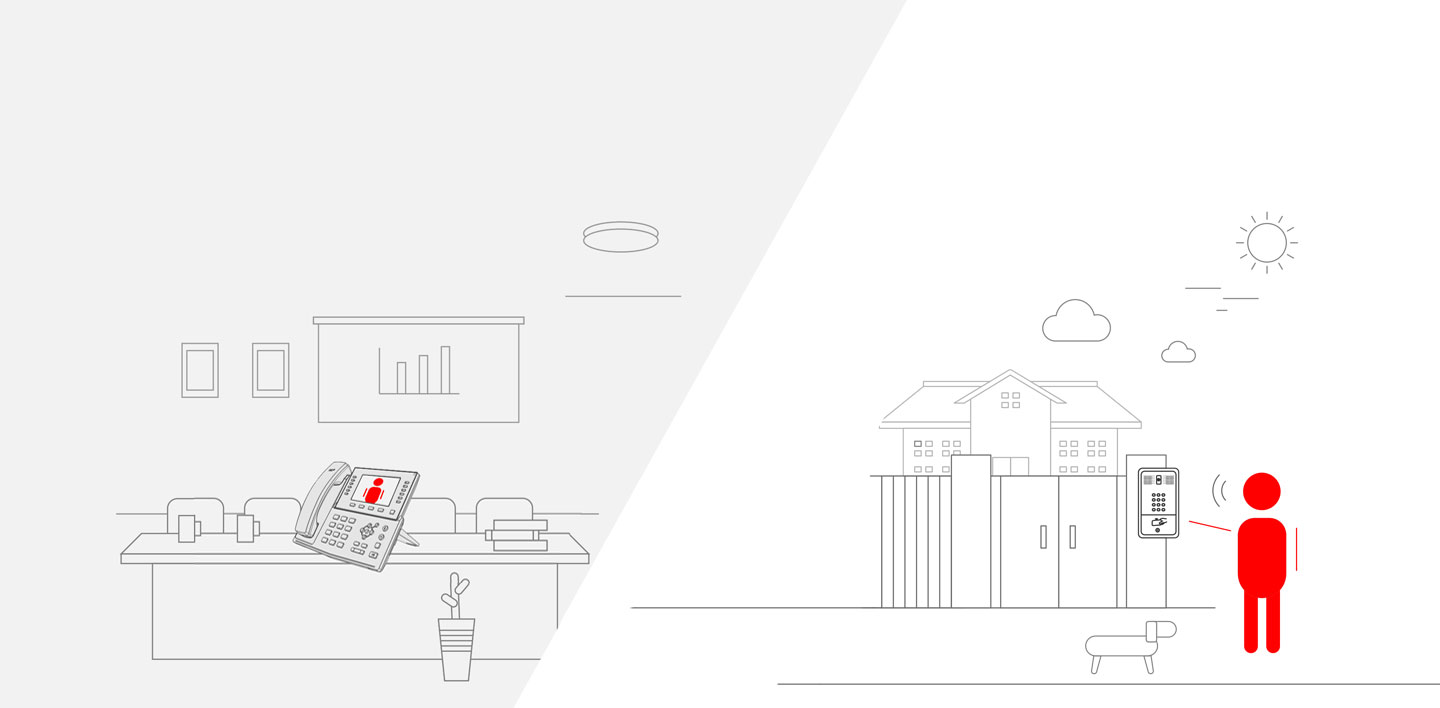 ​
Packaging Contents:
X7C Enterprise IP Phone
Handset & Spiral cord
Back Rack
1.5m CAT5 Ethernet cable
Please Note:
The External Power Supply Unit, EU PSU DC input 5V-2A output, is not included in the package, please order separately
Δεν περιλαμβάνεται τροφοδοτικό